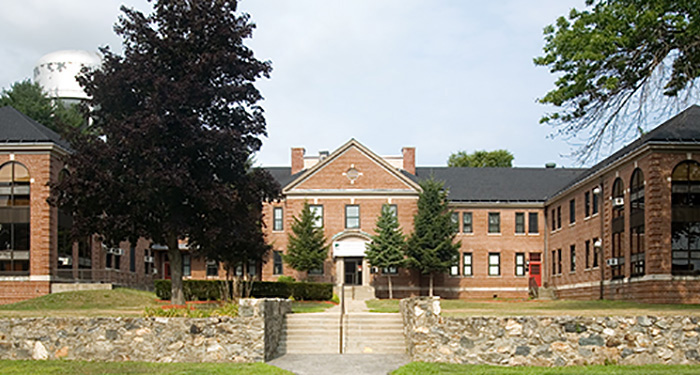 Bedford: 200 Springs Road
Address
Bedford Veterans Quarters (BVQ), 200 Springs Road, Bedford, MA 01730
Number of Units
60
Unit Types

Single room occupancies (furnished or unfurnished)
Shared kitchens and shared bathrooms

Handicapped Units
All
Eligibility
Must be a homeless veteran with annual income below $21,500. All of the following are required in order to be considered for housing:

General or honorable discharge from military
Documentation of current homeless status
Ability to pass CORI
Sober/clean for 120 days

Additional Information

Subsidized housing for 60 homeless veterans
On-site access to supportive services
Shared kitchens and baths
Lounges, laundry rooms and a patio
24/7 staffing
Full use of existing services at the Bedford campus, including medical care, recreational facilities and counseling for qualified veterans
Application
Bedford Veteran's Quarters has a different application process from other Caritas properties, including: a different application, additional requirements, and a different submission process. To apply, download the BVQ application below and follow the instructions on the application.
Questions and applications should be submitted to:
Edward Currier
Site Supervisor
Tel 781-275-6296
Fax 781-271-0264.
ecurrier@veteranbenefits.us
Bedford: 200 Springs Road
Bedford Veteran's Quarters, 200 Springs Rd, Bedford, MA 01730
In Massachusetts, housing providers are prohibited from discriminating on the basis of race, color, religion, national origin, ancestry, sex, age, handicap (disability), sexual orientation, marital status, children, retaliation, veteran status, or public assistance. If you feel you have been discriminated against in housing, contact The Boston Fair Housing Commission, Room 966, City Hall, Boston, MA 02201 or by phone at 617-635-2500.