Our 31st Annual Dinner was held on November 16, 2016 at Boston Marriot Copley Place. It was an evening to celebrate partnerships—with donors, volunteers, and housing and social service agencies working together to better the lives of our lowest-income citizens.
The evening's display of the art and writing of Caritas residents exemplified the power of partnering to combat isolation and promote self-expression. Our work with Operation A.B.L.E. and Silver Lining Mentoring gave courage to residents like Tom and Andrea to share their life stories—once of despair, and now of hope and happiness.
This year's P. Leo Corcoran Humanitarian Award honored Wayne Patenaude and Cambridge Savings Bank for their partnership and commitment to giving back to the community. And, because you chose to raise your paddle to support this year's Fund-Our-
Mission, a full-time resident services coordinator will help hundreds of residents connect to health care, employment opportunities and their community.
Thank You Donors and Supporters!
It takes strong partnerships to improve lives. Thank you for your support and for entrusting us to do our job of providing clean, safe, permanent, supportive housing to those most in need.
It is your compassion that is changing the narrative of our residents' lives.
Save
Save
Save
Save
Save
Thank You 2016 Sponsors!
---
Doorways to Dignity—$50,000  Sponsors

---
Partners in Permanence—$25,000 Sponsors

John and Mary Corcoran Family Foundation
---
Strength and Stability—$10,000 Sponsors



Mike Binette and Suzanne Hodson
Gloria and Chuck Clough
Ann Marie and Dick Connolly
P. Leo and Helen A. Corcoran Charitable Foundation (20,000)


Anne and Marc Margulies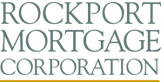 Superior Plumbing, Inc.
WinnCompanies / Gil Winn ($20,000)
---
Haven of Hope—$7,500 Sponsors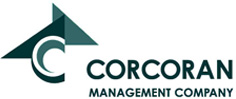 Edward Darman Company
---
Pride in Property—$5,000 Sponsors
Brenco Construction Co., Inc.
The Brennan Group / John Brennan
CBRE New England | Capital Markets
Lori and Peter Comeau
Ginny and Frank Corcoran
John F. Corcoran
Tom and Line Corcoran
Curtis Construction Company, Inc.
Midge and Tom DeSimone
Timothy and Joanne Forde
Wayne J. Griffin Electric, Inc.
Anne Perkins and Rick High
The HYM Investment Group LLC ($6,000)
Carole and Gary Jennison
John Hancock Financial Services
John Moriarty & Associates, Inc.
Kelmon Drywall, Inc.
Robert K. Kraft / The Kraft Group
Linda and Bill McLaughlin
Millennium Partners / Joe Larkin
National Electric Contracting, Inc.
New Balance Development Group, LLC.
Tom and Linda Norton / Norel Service Co., Inc.
Roma Painting & General Contracting

Rachel and Mark Winkeller
Save
Save
Save